Our production facility in Poland
Parts of our cabling production are carried out in Assos' modern factory in eastern Poland. Here, customized cabling is produced in quality-controlled flows, with lower overheads that allow us to offer solutions at competitive prices – where the cables are still of very high quality.
Fast deliveries of industrial cables and prototypes
The factory plant has identical manufacturing methods like the one in Sweden, but with greater capacity and more modern machinery. The focus is on smaller series, prototype manufacturing, industrial cabling, and cable products for construction machinery and electrical panels. Weekly in-house transports to Sweden mean that our customers receive fast deliveries and exact delivery dates.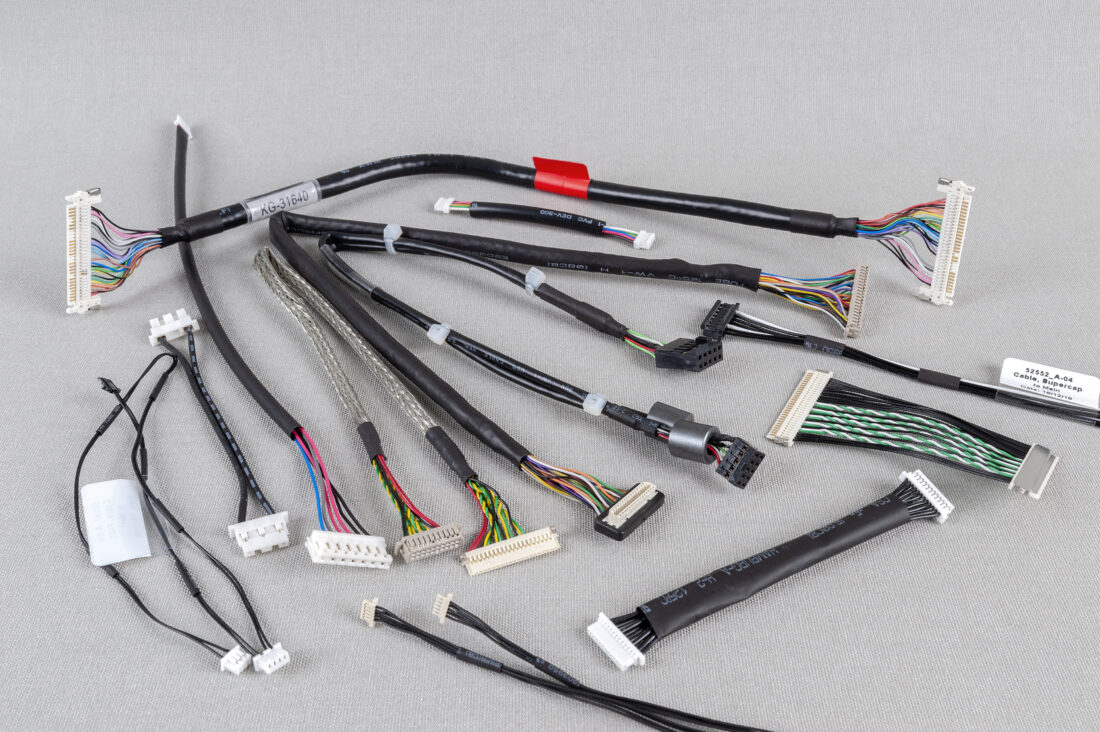 Quality-assured cable manufacturing according to IPC620
The cabling production is certified according to ISO 9001 and undergoes a documented inspection during all steps, from preparation to final inspection. We also follow the IPC620 quality standard, which guarantees that the cabling does not contain faults. If production is not carried out correctly, the cables can cause short circuits and interruptions. With the help of methods in IPC620, such as inspection of solder joints, the quality of production is ensured, and the cables work optimally and safely according to industry requirements.
All data is collected in our business system, where each product can be tracked throughout the process using a unique serial number:
The order from the customer comes to us, is registered and given a production number

We pick out the right components, the cables are cut and the product is manufactured

The wiring is control tested, packed and delivered
The production number can be traced back in principle for any length of time. This is a sure proof that continuous work is carried out to prevent defects in the products.
Production flows between Poland and Asia provide quality cabling at pressured prices
Since 2003, we also have reliable partners in Asia for the production of series and volume products. By using the logistics flows between our units in Sweden, Poland and Asia, we can offer very flexible deliveries of cabling at an attractive price picture. For you as a customer, we can, for example, manufacture simpler sub-cables in Asia, and then assemble these in Poland into a larger cable harness as an end product. 
With Asso, you always get fast delivery of customized cable trunks,, flate cables, battery cables and other cabling. We offer a wide range and are happy to help with everything from individual components to efficient complete solutions, based on your needs.
Welcome to get in touch we will tailor a solution for your business!
Cable assembly manufacturing
Vi har kablagetillverkning för alla branscher och för flera ändamål. Våra kundanpassade kablage, industrikablage, virtråd och flatkablar med mera… Läs mer
Customer relations
We at ASSO value our customer relations, and we believe that long-term cooperation must be based on qualitative products, excellent service and promises kept.
Delivery
By having parts of our cable production in Poland and Asia we can deliver complete and customized cabling at a good price without compromising on durability.
Contact information
Asso produkter Sångleksgatan 5 215 79 Malmö Tel: 040 – 14 35 50 e-post: 
r@asso.se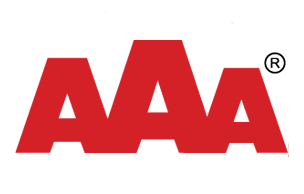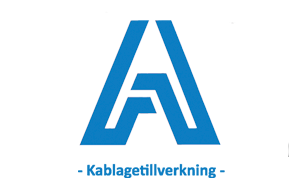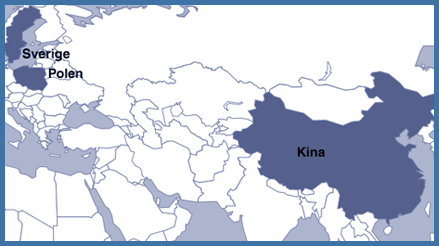 You can find us in Sweden, Poland and China
ASSO Produkter AB har produktionsenheter i Sverige, Polen och Asien. Serietillverkning och produktion med betoning på mycket manuellt arbete lägger vi ofta i vår produktionsanläggning i östra Polen.