Cabling – we produce cabling for your business
What is cabling?
A cabling is a set of cables that have been assembled for use in electronic systems or devices. Electrical cables can, for example, be used for energy transmission or communication for telephony and networks. The cable consists of an electrical conductor, usually made of copper, which is enclosed in insulating material such as silicone rubber or PVC. Examples of different types of cabling are:
On the outside of the cable there is a combination of letters and numbers to indicate how it is structured in terms of material, number of conductors and other properties . Depending on what the cables are to be used for, they can vary in size, appearance and design. Asso has 40 years of experience in producing cabling, contact us then we customize a cable system for your business .
Where is cabling used?
Wiring is used everywhere to power our homes, workplaces and entire cities. Cable systems and various forms of cabling are found in everything from electrical toys to industrial machines. They occur in real estate for commercial computer networks, for electrification of railway and metro tracks, in power generation facilities, in household appliances, in cars, as fiber cables on the seabed to transmit data and much more.
How is cabling made?
With us at Asso, the cables are manufactured in Sweden, Poland and Asia. Slightly simplified, the process looks like this:
Idea & basis for design

You as a customer come up with an idea and request. Together we go through the drawing material and the specifications and components required for the manufacture.

Preparation process & production 

In the next step, we pick out materials and review where and how the production should take place, and with what methods. Prototypes are produced and price is calculated.

Mass production

The cabling is manufactured in our factory facilities in Sweden or abroad, sometimes a certain set of cables is produced in our unit in Asia , to then be mounted in Poland or vice versa. Each facility has its strengths and competencies that can be used in a flexible way for best results.

Inspection testing

The finished cables are inspected carefully according to industry requirements before packing and delivery.
We at Asso produce cabling of the highest quality at reduced prices
We produce customized cabling for all industries. With 40 years in the industry, we have solid experience of cable systems. We offer customized complete solutions that facilitate your production processes.
With our experience and knowledge, we can come up with suggestions for smart solutions to ensure the right quality level in the project, and improve the economy in the production process. Please read more about our cable manufacturing here
Advantages of Asso® cabling
Cables that live up to the high demands of industry

Fast and secure deliveries

Advanced manufacturing with the latest technology

Stable and secure partner
Do you need fast delivery of cabling to your business?
Thanks to streamlined logistics with, among other things, its own trucks and efficient production, Asso® has the opportunity to offer all volumes, large as small – where you get high flexibility with secure and fast deliveries. In this way, we can live up to the customer's wishes and become your safe and stable partner. Whether you want a set of cables that are customized or standardized, you will find it with us.
No project is too small or too large – welcome to get in touch with your request!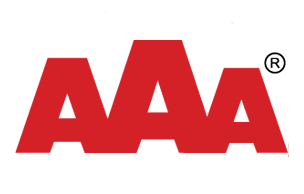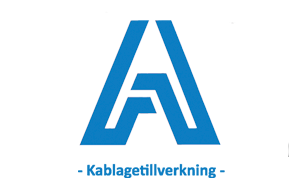 Cable assembly manufacturing
We have cable manufacturing for all industries and for several purposes. Our customized cabling, industrial cabling, wire, and flat cables, and more.
Read more
Customer relations
We at ASSO value our customer relations, and we believe that long-term cooperation must be based on qualitative products, excellent service, and promises kept.
Delivery
By having parts of our cable production in Poland and Asia we can deliver complete and customized cabling at a good price without compromising on durability.
Contact information
Asso products
Sångleksgatan 5
215 79 Malmö
Phone: +46 (0)40 – 14 35 50
E-mail: r@asso.se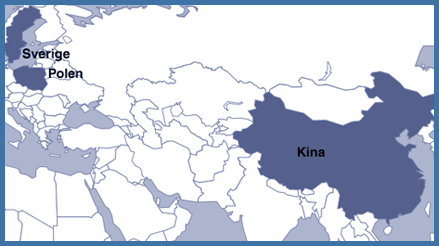 You can find us in Sweden, Poland and China
ASSO Produkter AB has production units in Sweden, Poland and Asia.
Serial production and production with emphasis on large amounts of manual labor is most often done at our plant in eastern Poland.